Terrafame's strategic goal is crystal clear: we reduce the carbon footprint of transport through responsibly produced battery chemicals.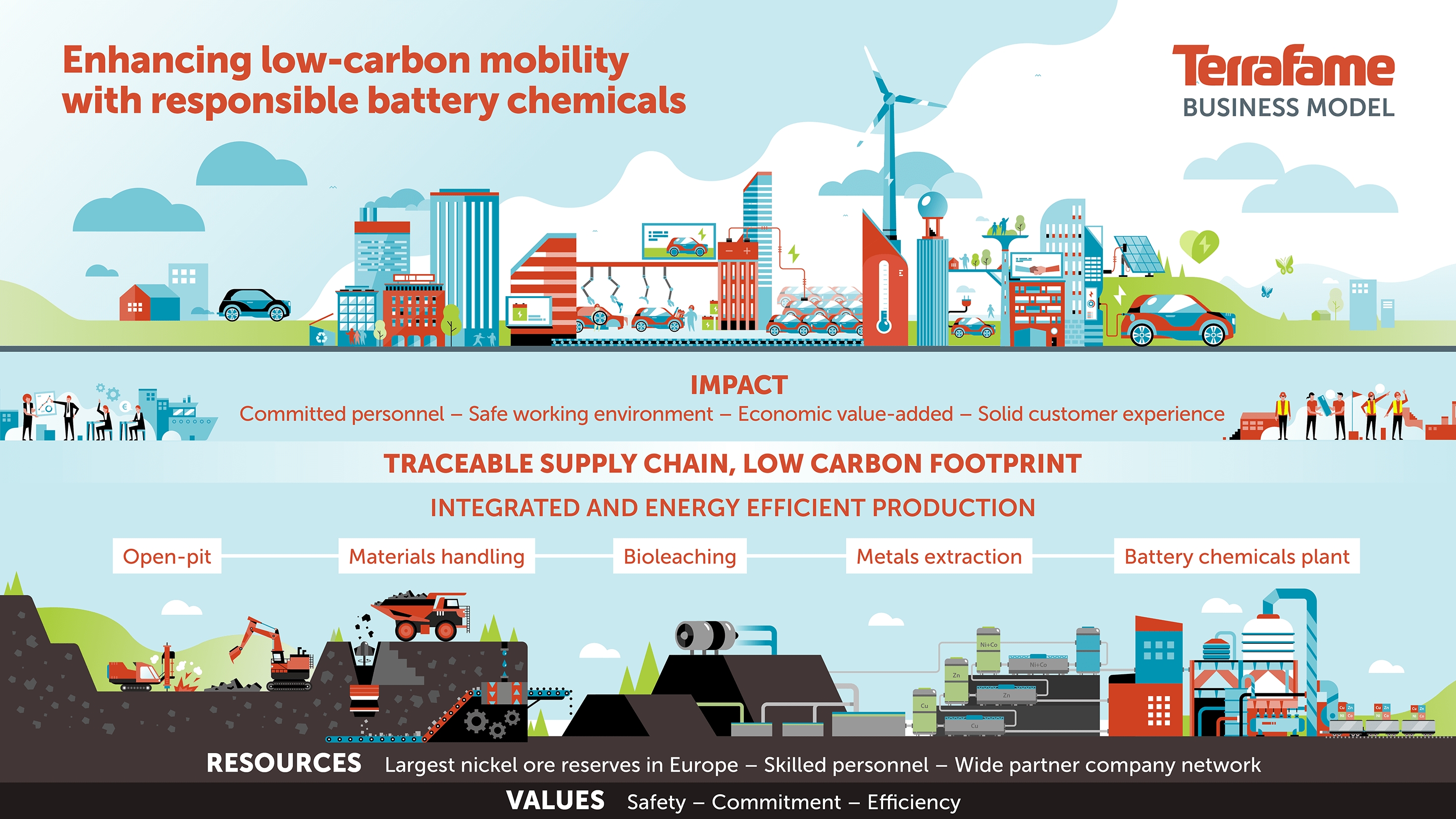 A traceable supply chain, a small carbon footprint and reliable deliveries are the core strengths of our strategy which we discuss directly with major car manufacturers. This strengthens our position in the value chain.
Traceability is made possible by a unique combination of a mine and a battery chemicals plant. Located on the same industrial site, the integrated whole provides customers with a traceable production chain. This ensures sustainability, which is appreciated by global car manufacturers.
The bioleaching method is of primary importance in terms of strategy implementation. The method consumes 90% less energy than conventional methods. It enables us to significantly reduce our customers' carbon footprints and improve our cost-effectiveness.
Our reliable deliveries are based on Europe's largest nickel reserves. The large reserves and one of the world's largest battery chemicals plants ensure reliable deliveries to global customers.
The competitive factors described above have made Terrafame a leader. Strengthening this leadership is an integral part of our strategy. That is why highly competent employees and partners are strategic competitive factors that drive the company forward. Our values – safety, commitment and efficiency – are therefore necessary for the realisation of the purpose of our operations.
Our strengths:
Europe's largest nickel reserves
Unique integrated production process that also uses by-products
Small carbon footprint
Short and traceable European supply chain
Good governance principles, transparent reporting
Highly competent and trained employees